WHEN YOU DON'T KNOW WHAT TO, DO WHAT IT IS THAT YOU LOVE!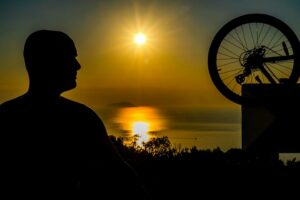 Being just slightly hit by a car while crossing the street by bike on a pedestrian, receiving an insurance payment and ultimately going to a seaside vacation on Ada Bojana island with a fellow yoga instructor – this might look like a series of accidents. But when your company goes bankrupt that same year and you simply decide to leave the office for good and to do what you truly love to do, to have these new activities of yours recognized and supported by thousands of other people… this is an evidence of the fact that there are no accidents in life.
This is how Aktivni Odmor (Active Holiday) project came to be, driven by some unforeseen circumstances and by one firm decision.
Retreat Me – just what everybody needs
Siniša Račić, the founder of the project, is one of the pioneers of active holidays in his region. He was among the first people to bring yoga retreats, a concept well-known and popular around the globe, to Ada Bojana. Pre-paid accommodation and food, yoga classes, fitness training, various courses, workshops – and lots of quality time with likeminded people.
In every event he organizes, Siniša's goal is to help the participants become and feel a little better, a little healthier and a little more fulfilled. His events are open to all ages, individuals, couples, and families. The concept implies a thirst for knowledge and for new spiritual experiences, as well as for new insights and skills. All of that with tons of optimism and with the slogan: "In a laid-back and spontaneous atmosphere, with no prejudices whatsoever." 
And the concept proved successful…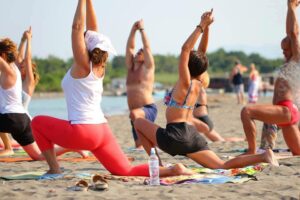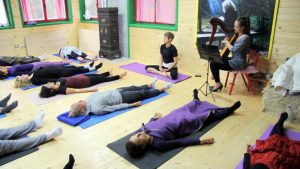 It looks like this is just what every one of us needs these days, a chance to revive our bodies and souls giving back to them what the stressful life of today takes away from us.
Being in touch with nature is of immense importance for the wholesomeness of every human being, that is why such events are always set in places of extraordinary natural beauty and energy. Mountains in winter and seaside in summer. Besides Ada Bojana, Siniša's team has visited Žanjice, Rovinj, Divčibare, Tara, Stara Planina, Fruška Gora, numerous natural SPAs – and they have plans for some other intriguing destinations.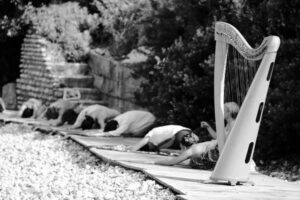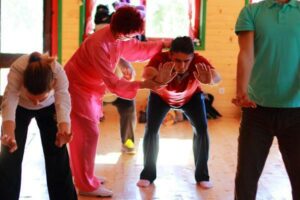 For many people, Siniša's events were their first trip ever to Ada Bojana – and they now keep coming back. Other participants of his events have now seen Ada in low-season time, in May and June, experiencing it in a totally different atmosphere and reconnecting to this powerful place of sun, sea, wind, and sand.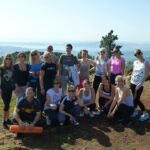 The project was born on Ada Bojana and it keeps coming back.
These days Aktivni Odmor project is entering its fourth year and it boasts some impressive figures:
Written by Marina Bošković
Source: adabojanafor.me portal